The holiday season is upon us once again and people everywhere are rushing around in an attempt to pick up the very best gifts for their loved ones.
If there is a snowboarder in your family or friend group, then there is no reason why you shouldn't try to base your gift around that passion. For one thing, a snowboarding-related gift is sure to make any snowboarder happy. For another, knowing that you need to look in this specific area will make your holiday shopping all the easier to do.
Ten of the best gift ideas for snowboarders include:
1. Snowboard
Perhaps the absolute best gift you can get for the snowboarder in your family is a brand new snowboard. Of course, you really have to love someone to get them a gift this expensive!
A great place to start looking is in our "best of 2014" guides. We have sorted through all of the year's offerings and picked out the best 2014 splitboards, the best 2014 freestyle snowboards, and the best 2014 all-mountain snowboards to make your life easier. You can also look through our "gear" tag for other awesome snowboards that didn't make this year's lists but are still worth every penny.
It's important to note that giving the gift of a snowboard as a surprise is only a good idea if you have a solid understanding of the sport. If you don't, then taking your snowboarder board shopping with you is always smart. This will ensure they select a snowboard that matches their height and weight, skill level, and preferred discipline.
2. Season Pass
Few holiday gifts for snowboarders are as awesome as a season pass at their local ski area. Though prices for passes are quite a bit higher if you buy them after opening day, they are still worth the money for a true lover of the snow. For instance, a season pass at Mt Baker, my local snow paradise, is worth nearly as much (or more) than a top-quality snowboard.
Head to your local mountain's website for more information on purchasing a season pass as a holiday gift.
3. GoPro Hero3
Want to get your snowboarder a gift that kicks ass without dishing out too much money? The GoPro Hero3 fits that bill perfectly. Created by the top action camera company around, the Hero3 has 4k filming capabilities, built-in Wi-Fi, and a durable and intuitive design.
Learn more about the GoPro HD Hero3 Black Edition.
4. Avalanche Vest
An avalanche vest is one of the best gifts for the safety-conscious gift giver. If you know a snowboarder that likes to trek out to the backcountry to float over fresh powder on a regular basis, then this is one of the best gifts possible for them.
Working much like an airbag system in a car, the vest actually expands when an activation handle is pulled, providing the floatation needed to keep the wearer on top off or near the top of the sliding snow. The best avalanche vests also provide ample storage room so that you don't need to take a backpack along with you on your mission.
One of our favorite avalanche vests is the North Face Powder Guide ABS Vest.
5. Avalanche Beacon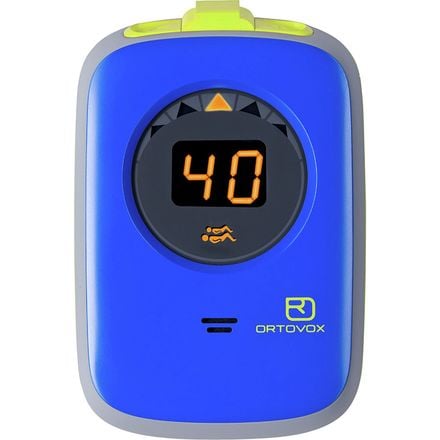 Give the gift of safety this year with an avalanche beacon.
While avalanche airbag systems are relatively new phenomena in the snowboarding and skiing world, avalanche beacons are not. In fact, every rider who ventures out into the backcountry needs one of these on hand.
Avalanche beacons basically act as transmitters/transceivers if worse comes to worse and someone is buried under the snow during a backcountry trip. They help you locate your fallen friend as quickly and efficiently as possible. They are one of the most effective ways to rescue a friend in a backcountry accident before it is too late.
A few of our very favorite avalanche beacons include the Mammut Pulse Barryvox Avalanche Beacon, the Pieps DSP Pro Avalanche Beacon, and the Ortovox Zoom Beacon.
6. Voile Split Kit
The Voile Split Kit is a gift that is sure to make just about any powder monkey smile. The kit allows you to transform any old snowboard into your very own splitboard. So if you know someone with an old board sitting around collecting dust, this is the gift for them.
The best thing of all about a splitboard? Wide open lines and powder for days all accessed without a ski pass…
Find out more about the Voile Split Kit.
7. Airblaster Ninja Suit
Some of the best long underwear on the planet, the Airblaster Ninja Suit is a great addition to the growing pile under the tree. Available in a variety of cool designs, the suit features a one-piece design with a full seven-panel form-fitting hood to keep your noggin warm. A full-length front zip and thumb-hole cuffs keep you locked up tight. Don't let your loved ones get cold this winter.
Find out more about the Airblaster Ninja Suit.
Few presents are better to unwrap then a fresh pair of goggles. A great gift in more ways than one, it is hard to go wrong with snowboarding goggles. Not as hard to size or to find a quality pair as other snowboarding equipment, goggles are a great gift to give a snowboarder if you don't know much about the sport yourself.
A few of the very best snowboarding goggles of 2014 include the Oakley Airbrake Snowboard Goggles, the Anon M2 Goggle, and the Smith I/OX Snowboard Goggles.
9. Winter Socks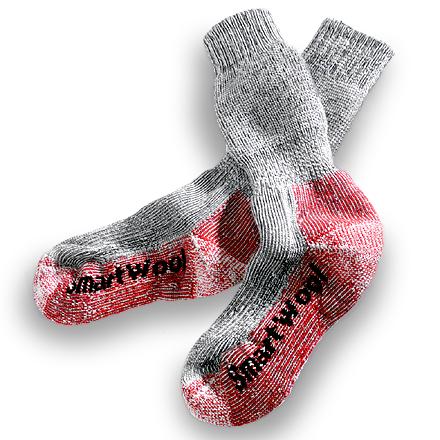 More along the lines of a stocking stuffer, a solid pair of warm winter socks is never an unappreciated holiday gift. Perfect for snowboarders, winter socks keep your toes warm and dry while you're up on the mountain shredding it up.
You can never go wrong with anything from SmartWool. Snowboarding giant Burton also does socks right.
10. Snowboarding Movies
Every snowboarding nut loves a good snowboarding movie. When the weather is terrible or you just can't make it up to the mountains, a video featuring the best snowboarders on the planet is a surefire way to ease the pain and pass the time.
Check out our list of the ten most epic snowboarding videos of all time for gift-giving inspiration.